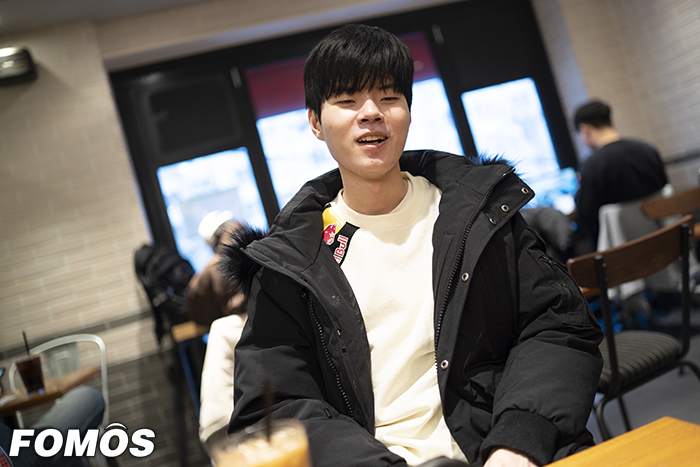 Meeting at a cafe near the DRX residence for the interview, DRX's Kim "Deft" Hyuk-kyu said it was very difficult before the the roster was completed during the off-season. DRX announced that they would build the team around him, signing a deal with Deft. But things began to turn sour when the new head coach, Kim "cvMax" Dae-ho, got disciplined. This put DRX in a situation where the team was unable to recruit players. After some time, his ban was postponed and they started recruiting players, but it was already a little bit too late
DragonX completed their roster with the acquisition of Jeong "Chovy" Ji-hoon and Choi "Doran" Hyeon-joon, and finally Deft could smile. Ryu "Keria" Min-seok, who is also in charge of the bottom lane, has long been considered the team's top prospect, along with Song "Quad" Su-hyeong. Deft, who has been the captain for the 2020 season, has shown some changes in various media interviews. "I don't have much time left. I really want to participate in the World Championship," he stressed.
Deft, who started his career at MVP Blue in 2013, played for Samsung Galaxy Blue, Edward Gaming(EDG), KT Rolster and KING-ZONE DragonX. He is now a veteran gamer, about eight years into his professional career.
In the interview, he also emphasized the results. "I say I don't have much time left every time I do an interview. I don't mean that I have less time to play the game well because I'm older, but I will have to go to the Korean army one day. That's why I don't have much realistic time. I think I have to make meaningful results now that the time given to me is shorter than the time I have been a pro-gamer to this date."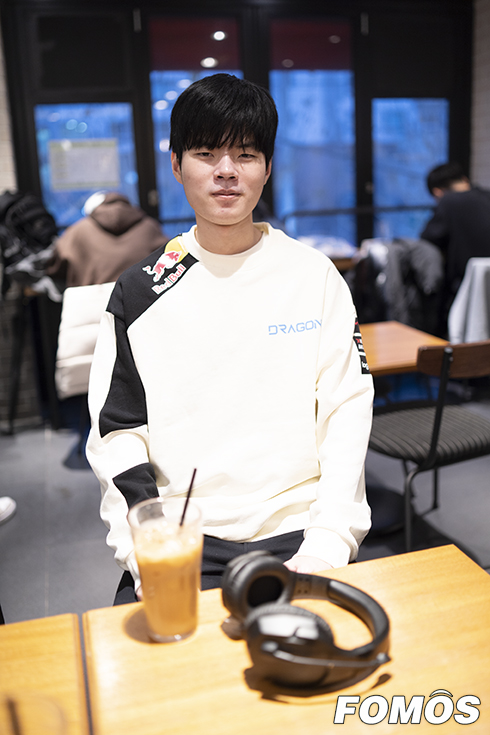 #Chapter 1
-I was surprised that you went skydiving with the help of Red Bull, the team's sponsor. Can you tell me the story about it?
Deft: In fact, I didn't think I'd try it. I just vaguely thought I wanted to give it a try before I die. I happened to tell the company about it, but things went faster than I thought. I did it in a daze, but it was so satisfying. If someone told me to do it again, I think I would.
-You did skydiving, which sport would you like to try next?
Deft: I say for fun that I have overcome the sky to some extent, so now I want to go into the sea. I was just joking, but I'm nervous because I think it's going to happen.
-In the recent interview with Kim "cvMax" Dae-ho, he said he often talks with you. What was the most impressive thing in his so-called 'C language'? (Translator comment: 'C language' is a meme Koreans made to make fun of the way cvMax speaks.)
Deft: I talked with him about twice, one-on-one. I was impressed every single time. When someone else talks to me, you might think, 'What is he talking about?' but he talks persuasively and in a funny way. I find even the wrong topics interesting. I'm enjoying it.
-You used to be the youngest, but now you're a senior and a captain.
Deft: I don't know what other players might think, but I'm most interested in teaching the players. I am confident in teaching them well. If I want to continue playing in the future, but can't, I really want to become a coach.
-You have new teammates. Is there any interesting episode?
Deft: After scrims, the players change their mood like children on a school trip. It is beyond description. Nobody is well-dressed. Here's what happened before: I had to get up early in the morning because I had to go for a shoot the next day, and I told Chovy to stay up all night together. I don't know why, but I did it. He then said, "If you are a man, you must keep the promise." He danced next to me from 3 am to 7 am; not only that, Pyosik and Keria played the song and danced.
-When I read your recent interviews, it seems you have a lot of passion for the World Championship.
Deft: I say I don't have much time left every time I do an interview. I don't mean that I have less time to play games well because I'm older, but I will have to go to the Korean army one day. That's why I don't have much realistic time. I think I have to make meaningful results now that the time given to me is shorter than the time I've had as a pro to this date.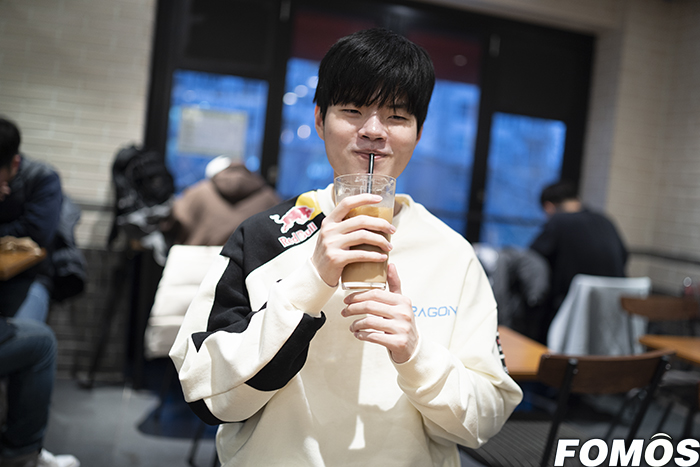 #Chapter 2
-Why did you choose to stay? In fact, most people thought you might leave.
Deft: 'Trust your team' doesn't make sense. But they always shared info and the blueprint with me. If I shared what I wanted and the things went well, I thought we could make a well-built team. At first, the team was broken to the point that I might be unable to go with them. The 2020 DRX's squad is not what I and the team wanted. But both the CEO and the head coach expressed their confidence. I tend to believe in someone's confidence. That was the reason I played with Heo "PawN" Won-seok. I talked to him, and I thought 'If I play a year with him, there will be no problems.'
-DRX's roster was decided much later than the others. I wonder if there was any anxiety during the meantime.
Deft: At that time, nothing was confirmed. Things were getting worse day by day. If I didn't practice it would be a loss, so I kept playing the game anyway. However, the story I got to hear was bad. This moment was the hardest of my professional pro-gamer career.
-How did you feel when cvMax, your head coach, told you that you would join the team?
Deft: I talked to him about our roster and other things, and I thought that I had to stay with him afterwards. The fact that he was being disciplined was discovered during a live streaming with Keria. At first, it was very hard. But when I talked to cvMax, I felt the unfairness. Upon hearing that, I thought things had to change. He made me recognize that the situation could change at any given time, but he didn't give me a definite answer. It was not "the punishment will be lifted", but "the punishment might be lifted". And he said I should judge for myself. Time passed vaguely. When I finally found out that I could be with him, I started practicing properly.
-What was your impression when you met him as a person and not as a head coach cvMax?
Deft: From the way he spoke, I felt he was trustworthy. I didn't talk much with him at first. We only talked about ordinary things. But more I got know him, more I think he's a man with holes. He feels like a brother, not a head coach.
-What did you feel when the squad was completed?
Deft: Most of the players were candidates or took a break last year. Everyone thought we could do well, but we didn't know how long it would take to get there. At that time, I thought I shouldn't lose my trust in the team. This year is similar. I decided to put my trust in cvMax and he chose the players himself. If trust is lost, I think the team will be done for. I thought I should go with the team at least a year, even if the performance isn't good at the moment.
-What was your first impression on your teammates?
Deft: Everyone was quiet when we first met. I thought I was in trouble. I went out to buy them a meal, but they were all silent. I don't talk to people very much in private either. I didn't know what to do, but a day or two later they...
-You must have been dumbfounded when the players showed their true colors.
Deft: They're crazy. I enjoyed playing games with them every day. After KeSPA Cup's first match, none of them could hide how proud they felt for their plays. I remembered the time of my debut as a professional gamer. I feel like if I had gone back to those times.
-Now you're a senior. Does it feel real?
Deft: When I was in Samsung Galaxy Blue, I was the youngest. I was the middle in EDG. When I joined KT Rolster, I was the youngest again. Last year, in KING-ZONE, it was similar to EDG. However, this is the first time that I am the oldest and the captain of the team. At first, I was worried because I didn't know if I would do well, but my long career helped. I just followed the advice the other players gave me. Being with good players helped.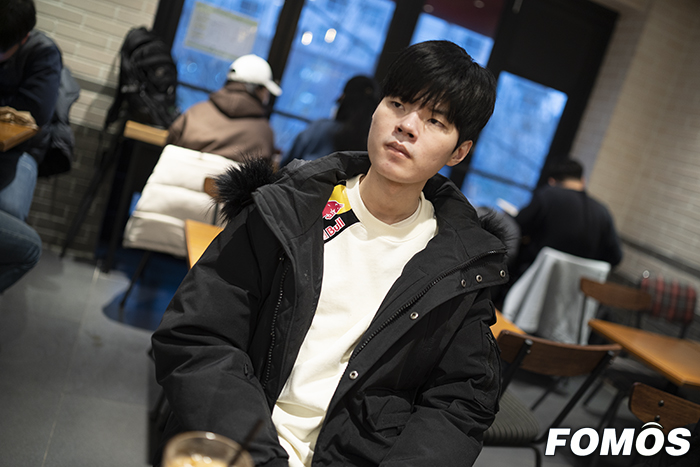 #Chapter 3
-Any thoughts about the recent KeSPA Cup?
Deft: Our first two games were against teams we could easily beat, so we would win if the players weren't anxious. Spear Gaming played much better than we expected. We also learned from them. After the match against DAMWON Gaming, the players gained some confidence because we outplayed them and the result was good. In the Quarterfinal against Afreeca Freecs, the players had never lost a game. They had never experienced the team mood after losing a game. They probably learned from that experience. I think they have learned for the LCK.
-Keria, your partner in lane, said "Deft has been my role model since I was an amateur."
Deft: I've played with different support players and I think the most important thing is to play comfortably. If that is difficult, I'm afraid to communicate even if there are problems. I think Keria does well, so I feel free to speak. He agrees when he is wrong. To be honest, Keria doesn't have any flaws. When I met Tian "Meiko" Ye for the first time, I thought he was good even before I started playing with him. I think Keria is like Meiko, but with more game knowledge. I think he is a more complete player. He is also greedy. For example, there are support players who established some theory, like Hong "Madlife" Min-gi or Cho "Mata" Se-hyeong, so he wants to establish his own theory for the support role. I hope he becomes a greater player with more coaching and his efforts.
-In the past, EDG Deft-Meiko lanes were famous. What about the current Deft-Keria lane? Please, speak to me about it.
The two are different and cannot be compared. Both are young, but Keria is not young in spirit. He is a degenerate child. Meiko acts well for her age. Meiko is a pure child and Keria is a depraved child. (Laughs)
-I think 2020 will be an important season for you personally.
Deft: It's been a long time since I left China, and Chinese fans are still rooting for me. I want to play again in China. I failed to participate in the 2017 World Championship in China. This year's World Championship will also be held in China, and I want to experience the Chinese stage for the first time in a long time. There are many overlapping things in many ways. There are many more reasons to show a good performance.
-cvMax is talking about team performance carefully.
Deft: I think we should hang on well until we get the synergy. If we get bad results in the spring split, I think I will take a big responsibility. We have to get good results in the spring season.
-What have you achieved and lost in about eight years as a professional gamer?
Deft: My biggest achievement is that I have someone who can relate to my feelings. And to talk about what I lost, I feel very sorry for my short experience in school. But this can't be helped.